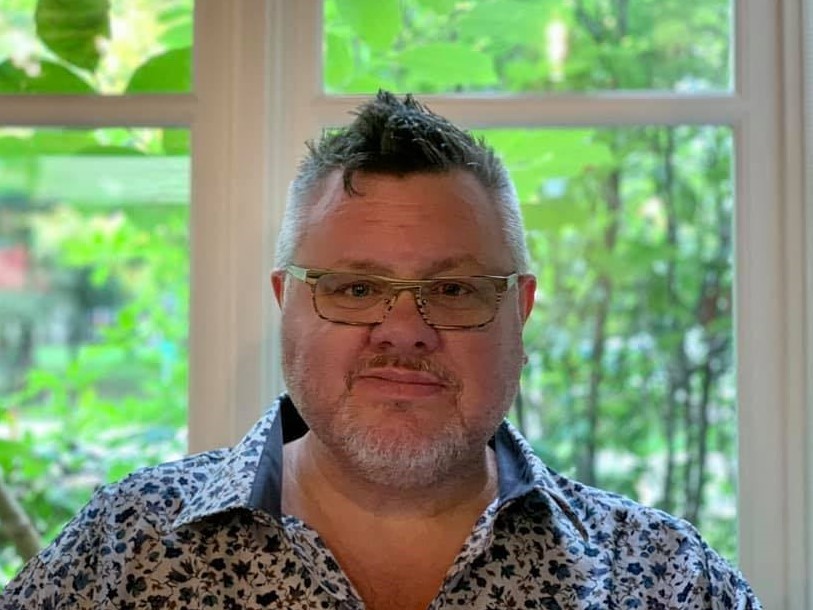 ** LANGLEY LOCATION  ** 
I have been practicing marriage and family therapy since 1991, after receiving my degree from one of the top 5 Marriage and Family Therapy Programs in the world, Loma Linda University. I have been a Certified Gottman Therapist since 2006 and have practiced the Gottman Method since 2004. I am co-owner of Bestmarriages.ca and Affinity Counselling Services and co-founder of Lighthouse Therapeutic Services and I have also enjoyed working at counselling centers and family clinics in California and Alberta.
After being certified in the Gottman Method of Couples Therapy (see www.gottman.com) it became a passion of mine to use this approach with clients to help integrate the principles and skills into their relationships. I feel that I am part of something that has real quality and purpose and my work with my couples has become very clear and focused. I put great trust in this method for everything from relationship assessment to conflict regulation, to creating effective communication. I have been described by clients as being vibrant and energetic and the way I conduct therapy is an action-orientated process. When conducting therapy with my couples I create a positive, comfortable, and humour-filled, environment which is most conducive to learning. It is so gratifying to see couples become excited about their relationships, and to know that I had a part in influencing their relationship in a positive way. I especially enjoy working with couples and offer a wide range of services, which include Marriage and Family Therapy, Communication Skills, Stress Management, Conflict Resolution and Esteem Issues. When working with couples I concentrate on solutions not problems, acceptance and change, not fault. I mainly use scientifically proven methods of relationship counselling developed by John Gottman.
I have enjoyed presenting a wide variety of trainings, seminars, and workshops over the years, which have consisted of True Colors and Personality Dimensions, Communication Skills, Conflict Resolution and Self Esteem Issues as well as various Gottman trainings and workshops including The Art and Science of Love Couples Workshop. I frequently provide training for clinicians in Levels 1, 2, and 3 of the Gottman Method. I have also delivered several presentations at the well-known Annual Gottman Conference.
With my experience, I hold a number of titles at The Gottman Institute which include being a Certified Gottman Therapist, Certified Gottman ASL presenter, Level I & Level 2 & Level 3 Gottman Method Trainer, Gottman Consultant and ASL Presenter Trainer. I have been designated as a Master Trainer for the Gottman Institute, who are specifically endorsed by the Gottman Institute to teach all levels of Gottman training. I am also a presenter on the Gottman Institute's Speaker's Bureau.
I am dedicated to providing a high quality therapeutic service which is sensitive and compassionate to the needs of my clients. I believe people will excel when they become clear about what they want and why they want it. Clarity allows clients to focus their energy and skills to connect the dots between where they are and where they want to be. I support my clients in successfully moving forward by guiding them towards understanding what they need and getting those needs met. My job is to help clients become clear about what they want to achieve, find a path to their goal, and take the required action.
Having a background in Structural-Strategic Therapy and Solution-Focused Therapy, I am committed to producing results. I value professional development and continually upgrade my professional knowledge and skills in all areas including Self Esteem, Conflict Resolution, Grief Recovery, Empowerment and Collaboration, Sexual Abuse and Suicide Prevention.
I hold a deep commitment and interest in my local community. Through the years I have had the privilege to sit on several boards and committees in the Langley area. These have included Chair, Vice Chair and Past Chair of the Community Health and Education Committee (CHEC), held at the Langley Hospital. I was also Director at Large (Board Member) of Aldergrove Neighborhood Services and was part of the steering committee for a not-for-profit computer school – Aldergrove Computer Training School (A.C.T.S.). I have a strong desire to help people overcome challenges, take control of their lives and realize their full potential.
When not working or being active in the community I enjoy spending time and travelling with my best friends – my wife and two daughters – and playing golf with my buddies..
"Helping People Help Themselves."
Not in the Langley Area?
We offer intensive multi-day marathon counselling or couples workshops in multiple cities across British Columbia and Alberta.
Don't throw in the towel – your relationship is worth fighting for
Even though it is easy to lose hope in finding a way out, there is light at the end of the tunnel. Our job is to help you find it.