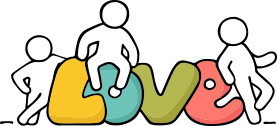 Our Counselling Team
For almost three decades, we have been helping our clients rekindle their relationships from our couples counselling and workshop centre.

Intensive Multi-day Counselling
Don't throw in the towel just yet.  We offer intensive multi-day marathon counselling for couples in-person in our Langley location or on-line.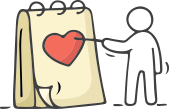 Gottman Couples Workshops
Learn The Art and Science of Love and get your relationship on track in a weekend! We offer workshops at locations in Western Canada.
Certified marriage counsellors serving Vancouver, Victoria, and Langley, BC since 1993.
Extreme Marriage Makeover
Does your relationship need a transformation? Discover how the well-being of your relationship compares with that of "happy" couples.
We specialize in Gottman couples therapy and affair recovery in Langley, Vancouver, Victoria, Surrey, and surrounding areas in the Lower Mainland
At BestMarriages.ca, we're here to help you rekindle your love and affection, and work through the issues that are dragging your relationship down. Whether your relationship needs a little lift, or a complete overhaul, our Gottman-certified marriage counselors can help. You can stop the endless cycles of arguing —we will provide you with research-based tools and give direction to your relationship. Imagine you could go back in time to when

your relationship first started,  and could experience those feelings you had for your partner. Those feelings are still there, and we can help you uncover them again. Your relationship and the way you feel about each other can be transformed, without having to change your spouse. All of our services are based on The Gottman Method, which is a research-based approach to creating lasting relationship.

 

Existing clients can book through Janeapp! First time clients please call to book your first appointment.