Assessment, Intervention & Co-Morbidities
New Dates and New Three Day Format!
This workshop is open to anyone wanting to learn skills to work with couples using the Gottman method and is also a prerequisite to the Gottman Certification Level 3.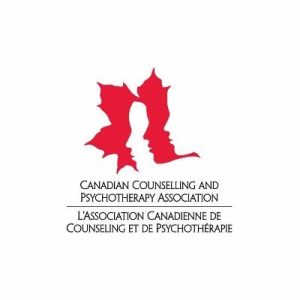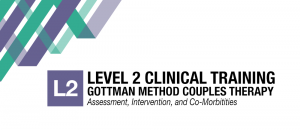 Upcoming Gottman Level 2 Training:

Executive Hotel Vancouver Airport, BC
Oct 4, 2023 - Oct 6, 2023
8:30 am - 5:00 pm

Royal Hotel Calgary, Alberta
Nov 8, 2023 - Nov 10, 2023
8:30 am - 5:00 pm
Couples Workshops
Deepen your understanding of Gottman Method Couples Therapy … and expand your strategies and interventions in your work with couples.
Personal Attention
Join us for a dynamic experience of interactive live training with Lawrence Stoyanowski and Darren Wilk who are Certified Gottman Therapists with a wealth of experience working with the method and 2 of only a few therapists in the world teaching the level 2 Gottman workshop. They come highly recommended by The Gottman Organization and have presented numerous times in this capacity. They also are senior consultants mentoring therapists in their certification process.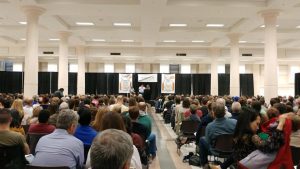 You will receive personalized coaching from Darren and Lawrence and from Senior Certified Gottman Therapists as you participate in experiential exercises and learn how to incorporate the research-based Assessment and Intervention Methods into your clinical practice.
Pre-requisite: Level 1 training
Continuing Education:
APA – The Gottman Institute, Inc. (TGI) is approved by the American Psychological Association.
Canadian Practitioners should check with their governing organizations for approval for CE credits.
Refund Policy: Refund (minus $100 administrative fee) when canceling 30 days prior to the workshop. After this date credit will be given to attend a future workshop.
Professional Development & Practical Immersion – In these three days you will:
Experience interactive presentations with Darren and Lawrence
Practice using Assessments and Interventions in group role-plays
Engage the presenters in vital dialogue and receive personalized coaching
View demonstration films
Participate in extensive discussions with Senior Certified Gottman Therapists and clinicians from around the world
Become skilled in using the online Level 2 Clinical Manual which now includes revised Gottman Core Assessments, Gottman Supplemental Assessments and more than 50 Gottman Interventions
Gain insight as to when to use these methods and when couples therapy is contraindicated
Gain confidence in using the techniques through personal immersion

Basics of Observation Assessment – Sessions 1, 2, 3 Core Assessment Questionnaires
Intervention – Philosophy and Goals
Interventions – Managing Conflict
Interventions – Strengthening Friendship and Romance
Interventions – Minimizing Relapse
Co-Morbidities – Case Studies in PTSD, Affairs, DV, Depression, Addictions
View demonstration films
Participants will be able to: Assess a couple's "Friendship Profile," "Conflict Profile," and "Shared Meanings Profile."
Develop interventions that couples can use as antidotes to the "Four Horsemen."
Help couples to soothe physiological flooding.
Apply six modes of changing the "Attack/Defend System" in a couple's interactions.
Assist couples in establishing dialogue about their grid-locked conflicts.
Select and implement interventions to help couples deepen their "Friendship System" with rituals of connection.
Select and implement interventions to help couples create a shared system of values and meaning
Identify and implement five different co-morbidities common to couples using Gottman Couples Therapy Assessment and Intervention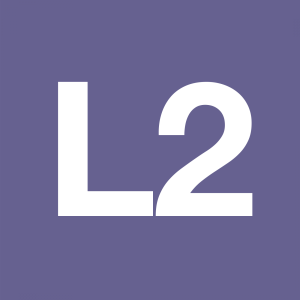 ALSO INCLUDED
Included in the registration price for this Live Training Event is FULL ACCESS to the Gottman Level 2 Online Course!
19 hours of video from a recent live workshop conducted by Drs. John and Julie Gottman
734-page digital Level 2 Clinical Training Manual PDF which contains the core Gottman Method Couples Therapy assessments, interventions, and references discussed in training videos
262-page PDF of lecture slides
Gottman Method Couples Therapy Level 2 Training Certificate of Completion
Eligibility to continue to Level 3 Training
Cost
$1105.00 for Early Registration
Regular Registration $1190.00
$1505.00 if you combine Gottman Level 1 and Level 2
Student Registration $675
*Refund Policy: Refund (minus $100 administrative fee) when canceling 30 days prior to the workshop.
After this date credit will be given to attend a future workshop.
Read Testimonials From Our Gottman Training
Find out what participants think of our Gottman training workshops.
Read Testimonials From Our Couples Workshops
Find out what couples say about the Art & Science of Love Couples and Marriage Workshop.