A workshop for clinicians and anyone else that is wanting to work with couples and use the Gottman Method of Couples therapy.
The training reviews Dr. Gottman's four decades of research on what makes marriages succeed or fail, and teaches a therapy that helps troubled marriages. The workshop provides a wealth of information about couples dynamics, marital assessment, couples exercises and therapeutic interventions. All materials may be used in private practice settings.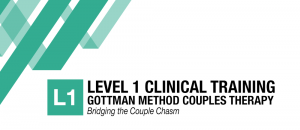 Upcoming Gottman Level 1 Training:
No Events

Presenters:

Lawrence Stoyanowski and Darren Wilk are Certified Gottman Therapists with a wealth of experience working with the method and are the first of a handful of therapists to teach the level 2 Gottman workshop. They come highly recommended by The Gottman Organization and have presented numerous times in this capacity. They also are senior consultants mentoring therapists in their certification process. Gottman CEO endorses presenters.

In this inspirational two-day workshop, you'll also learn:
How to help understand couples' struggles using new research-based assessments and effective interventions
Research-based strategies and tools to help couples successfully manage conflict
Skills that empower couples to dialogue about their worst gridlocked issues by uncovering their underlying dreams, history, and values
Techniques to help couples presenting with multiple co-morbidities including incest, the effects of poverty, PTSD and infidelity
Methods to help couples process their fights and heal their hurts
Techniques for couples to deepen their intimacy and minimize relapse
Methods to help couples feel a renewed sense of caring and partnership through emotional connection.
You'll view video of Dr. John Gottman's research with couples and see extensive films from the Gottmans' clinical office demonstrating their use of Gottman Method therapy with their clients.
You'll also receive an online Clinical Manual Featuring new relationship assessment questionnaires and clinical interventions that you'll be able to use immediately with your clients.
Clinicians who take this workshop will be equipped with new methods and tools to help couples break the cycle of criticism, defensiveness, contempt and stonewalling. Through demonstrations and films from the clinical office, you'll see how to apply the research-based principles and interventions of Gottman Method Couples Therapy to strengthen:
The Friendship System – the building block for intimacy, passion, and good sex
The Conflict System – the basis for helping couples manage solvable problems and understand and manage unresolvable differences
The Shared Meaning System – the existential foundation of the relationship that helps couples create shared purpose in building a life together
You will learn what Dr. Gottman's research tells us about couples, including:
How married couples really sustain their marriages–in contrast to common myths and misconceptions.
How the quality of relationships affects the immune system, physical health and well being.
How marital problems change over time, but never go away–even in happy couples.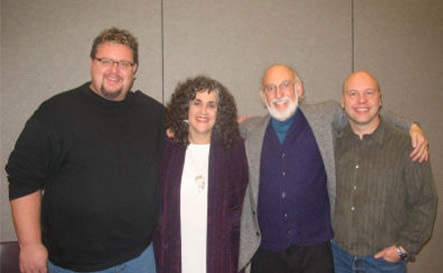 Workshop Objectives
Participants will be able to:
Summarize the research that allows prediction of future relationship stability.
Describe the seven levels of the Sound Relationship House theory.
Conduct a couple's therapy assessment using elements of the couple's narrative, the Oral History Interview, written questionnaires, observations of conflict, and individual interviews.
Describe two interventions for each: to help strengthen a couple's management of conflict, to enhance a couple's friendship system, and to explore a couple's system of shared meaning.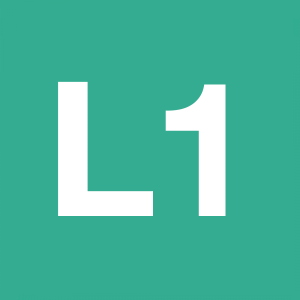 ALSO INCLUDED
Included in the registration price for this Live Training Event is FULL ACCESS to the Gottman Level 1 Online Course!
11 hours of video from a recent live workshop conducted by Drs. John and Julie Gottman
352-page digital Level 1 Clinical Training Manual PDF which contains the core Gottman Method Couples Therapy assessments, interventions, and references discussed in training videos.
63-page PDF of lecture slides
Gottman Method Couples Therapy Level 1 Training Certificate of Completion from the Gottman Institute
Videos and Online Lectures for future reference.
Eligibility to continue to Level 2 Training
Cost
$805.00 for Early Registration
Regular Registration Level 1 $865.00
$1505.00 if you combine Gottman Level 1 and Level 2.
Student Registration Rate for Level 1 $635.00
*Refund Policy: Refund (minus $100 administrative fee) when canceling 30 days prior to the workshop.
After this date credit will be given to attend a future workshop.
Read Testimonials From Our Gottman Training
Find out what participants think of our Gottman training workshops.
Don't throw in the towel – your relationship is worth fighting for
Even though it is easy to lose hope in finding a way out, there is light at the end of the tunnel. Our job is to help you find it.