We are very excited to announce that we have returned to live IN PERSON workshops!
The Art & Science of Love Gottman Couples and Marriage Workshop

At The Art & Science of Love Gottman couples and marriage workshop you get 2 full days of real-world information and easy exercises/tools that will help to reinforce and restore your love. Counsellors Darren Wilk and Lawrence Stoyanowski of Best Marriages bring an unparalleled level of insight to their Couples and Marriage Workshops in Edmonton, Calgary, Saskatoon and Vancouver. Highly endorsed by the Gottman Institute, Darren and Lawrence have even traveled to Seattle to present their Couples Workshop.
Attend with confidence knowing that we have presented this Gottman couples workshop over 70 times with groups ranging in size between 30 to 50 couples. These workshops will sell out in some areas.   Read the Reviews 
The Art & Science of Love is a workshop for every type of couple and has been shown to achieve results similar to 6 months of traditional marriage counselling. That's because we equip you with a box of Gottman researched-based techniques, cards, tools and tips to help support a healthy relationship long after you return home from our retreats.
This workshop is guaranteed to not make you feel uncomfortable, be nerve-wracking or a waste of your time. Using humor and proven techniques we will help you strengthen your relationship regardless of where the two of you are at.
Darren and Lawrence presenting this workshop for the Gottman Institute in Seattle 2019!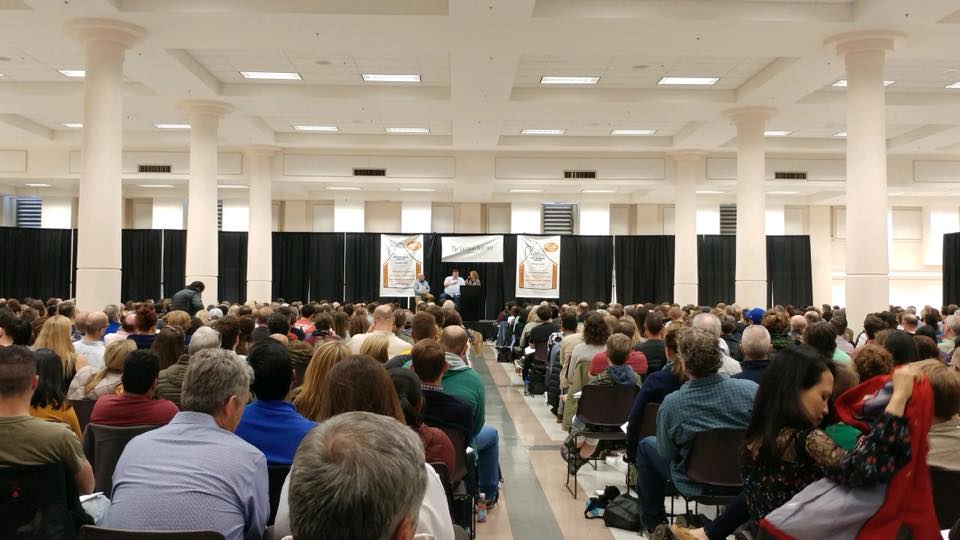 Listen to Darren and Lawrence on The Beat 94.5 as they highlight key tips featured in the workshop.
Gottman Couples Workshops in Your Area:

Pinnacle Hotel Harbourfront, BC
Oct 28, 2023 - Oct 29, 2023
8:30 am - 5:00 pm

Courtyard by Marriott Edmonton West, Alberta
Nov 18, 2023 - Nov 19, 2023
8:30 am - 5:00 pm

9:00 am - 5:00 pm
How Effective is it?
If your relationship is healthy, this workshop will give you insight and tools to make it even better. If your relationship is in distress, we can give you a road-map for repair.
That's exactly why 86% of our previous attendees have reported positive results after attending this groundbreaking weekend session. Conflicts that once felt "gridlocked" are worked through successfully.
What Makes Us So Successful? Our methods are backed by science. Our work is grounded in over 40 years of research with more than 3000 couples by the Gottman Institute.
Why wait until further damage has been done? Register today and take the first step to having a positive, healthy and passionate relationship.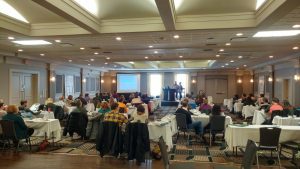 What You Will Learn
In this relationship and marriage workshop, couples will learn how to:
Foster respect, affection, and closeness
Build and share a deeper connection with each other's inner world
Keep conflict discussions calm
Break through and manage conflict grid-lock
Strengthen and maintain the gains in your relationship
Register today to save your spot at our next exciting couples workshop and retreat!
Proven Methods, Gottman Certified
An extension of the counselling provided in our offices, guidance is based on the teachings of Dr. John Gottman who developed his methods through more than 40 years of research and experience in counselling. The counsellors at BestMarriages.ca are all Gottman-certified therapists.
About The Gottman Institute
The Gottman Institute, founded by Dr. John Gottman, applies leading-edge research on marriage stability in a practical, down-to-earth way. No other approach to couples education and therapy has relied on such intensive, detailed, and long-term scientific study of why marriages succeed or fail. Dr. John Gottman is a world renowned expert in relationships and marriages.
Workshop Topics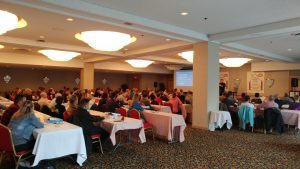 Five Basic Questions
How is your marriage/relationship doing?
What makes relationships change, for better or for worse?
If your marriage is in trouble, how can you turn it around?
If your marriage is doing well, how can you ensure that your relationship will continue to grow?
As your relationship improves, how can you make changes last?
Assess Your Marriage
Learn to recognize the Four Horsemen of the Apocalypse and what to do if they are attacking your marriage.
Identify your relationship's specific strengths and how to build on these.
Learn about the effects of physiological flooding and how it may affect conflict resolution
Learn small easy steps that increase romance in your relationship
Build A Solid Marital House
Learn how Love Maps provide a solid foundation for your marital intimacy
Use the Fondness & Admiration System to renew respect and care for one another
Create an Emotional Bank Account that you can draw upon in times of stress
Develop your problem-solving skills, including the four techniques of effective conflict resolution: Softened Start-Up, Accepting Influence, Repair Work and De-escalation
Find out how you can make your dreams and aspirations come true for you, your partner, and your relationship
Register Today To Make Lasting Changes In Your Relationship!
Through our Couples Workshops, the dynamic team of counselors from BestMarriages.ca helps couples learn to meet and overcome the numerous challenges they will face throughout their lives. In doing so, they enable them to create a strong basis on which to build a healthy and successful marriage, living up to their practice's motto, "Make your marriage great without changing your mate."
What To Expect
After you complete our marriage and relationship workshop you'll know how to foster romance and harmony as a couple. On day one you learn how to build closeness in your relationship and feelings of respect and affection.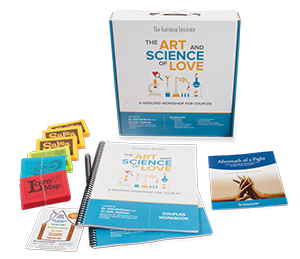 On day two you begin to learn about managing conflict while communicating effectively. Through the use of anecdotes and role-play couples work privately to address real-life challenge.
There is no group work or public disclosure – so you feel comfortable every step of the way. Most couples find they become better friends then before they came because of the fun they experience working together to build a stronger bond.
Our Gottman-certified therapists are there every step of the way to support attending couples one-on-one with exercises.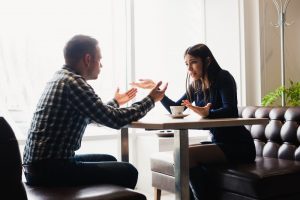 Who Our Workshops Are For
Have you experienced an affair in your relationship recently? Our workshops can help you both recover from the experience and move forward in a positive way.
But our workshops are much more than that. Not just for couples looking to repair their relationships, these workshops are also for couples who would like to strengthen their existing relationship, grow much closer and kick start the romance and passion they are both seeking.
About The Presenters
Marriage WorkshopsBoth Darren and Lawrence are senior trainers for The Gottman Institute and even offer other counselors education in Gottman techniques. They are part of the Gottman "Big Five" master trainers and present Gottman Workshops throughout all of Canada.
This workshop has been presented over 55 times by the Darren and LaVerna Wilk and Lawrence Stoyanowski. Each time participants had reviewed the workshop as one the greatest things they could have done for their marriage or relationship.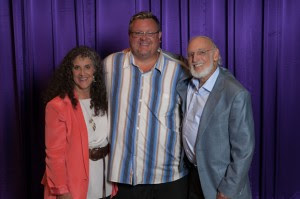 Different Personalities
Marriage workshops provided by BestMarriages.ca address the personality differences affecting countless couples. People's personalities change as they grow, which is often difficult for their partners to accept. Wilk and Stoyanowski help couples learn to cope with these changes. Methods of rekindling the intensity of spouses' feelings for each other are also taught, to combat the loss of passion many couples experience.
Communication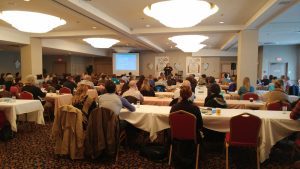 Successfully conveying feelings is helpful. However, despite the most effective communication techniques, occasional arguments will arise. Our relationship workshops provide guidance in managing these conflicts as well as moving past the inevitable impasses on certain issues.
Couples also learn how to apologize to one another following their disputes while seeing each other through the various stages of forgiveness.
Fostering Healthy Relationships
Another unique aspect of these workshops revolves around making the small but vital connections necessary for a healthy relationship. Though most people are aware of such needs, they often do not understand how to reach out to their partner or what to make of those times when their needs are ignored. Wilk and Stoyanowski shed light on these issues. Lastly, attendees learn the importance of a shared system of values as well as how to create one.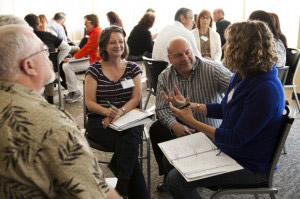 For more information about our workshops, call or email us today. Or you can register below.

Pinnacle Hotel Harbourfront, BC
Oct 28, 2023 - Oct 29, 2023
8:30 am - 5:00 pm

Courtyard by Marriott Edmonton West, Alberta
Nov 18, 2023 - Nov 19, 2023
8:30 am - 5:00 pm

9:00 am - 5:00 pm
Workshop Information
Weekend Schedule:

Saturday: 8:30AM–5:00PM (registration at 8:10 AM)
Sunday: 8:30AM–5:00PM

Cost Per Couple:

Early Registration $899.00 plus applicable taxes.
Standard Registration: $975.00 plus applicable taxes
Excludes hotel booking
LIMITED SEATS.
Cancellation Policy: If cancellation is made on or before the Early Registration Cutoff Date, a full refund less a $100.00 processing fee will be given. After the cut-off date, registration fees become a credit for a future workshops within one year.
Does Your Partner Drive You Crazy And You Don't Know Why?
Learn more about your personality styles, and how they affect your relationship.
Read Testimonials From Our Couples Workshops
Find out what couples say about the Art & Science of Love Couples and Marriage Workshop.