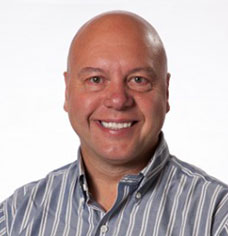 Darren Wilk, Registered Clinical Counsellor (RCC) and Co-founder of Bestmarriages.ca, has been working with marriages and families since 1988.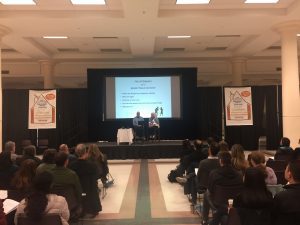 This includes being a foster parent providing care as a professional parent loving and inspiring children with various challenges. He also is a Senior consultant for the Gottman Organization in Canada and master trainer regularly presenting  Gottman Couples Workshops and trains other counselors in Canada on how to use the Gottman Method of couples therapy. Recently he has been asked by the Gottman Institute to be one of four master Trainers  in the world to present "The Art and Science Couples Workshop" in seattle for the Gottman Institute.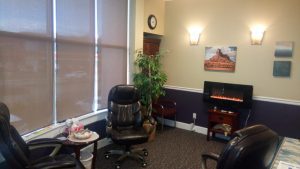 Having been certified in the "Gottman Method of couples therapy" (see www.gottman.com ), Emotionally Focused Couples Therapy and the Prepare/Enrich program. Darren especially enjoys working with couples. A dynamic therapist and motivational speaker, Darren brings creativity, inspiration and compassion into his counseling which enables him to connect well with clients of any age. While he draws from a variety of therapeutic models, Darren mainly uses scientifically proven methods of relationship counseling developed by John Gottman and choice theory. These theories combined help couples concentrate on solutions not problems, acceptance and change not blame, and what is within their control in order to make changes in their lives.
This type of therapy usually includes 6-10 sessions and is collaborative in nature. Darren's therapeutic preference also includes prevention; he desires to help people view counseling as a "tune-up" process, rather than an option only for those in crisis. He works with clients to help uncover their strengths and utilize them to make better choices. Darren holds Bachelor of Arts in Humanities and Religion and a Master of Arts in Counseling/Psychology. His experience includes marriage coaching, Couples workshops, Level one, two and three trainer for the Gottman method, work with the Ministry for Children and Families in Chilliwack, couples communication workshops, addictions counseling, Sexual abuse counseling, development and leading of anger management groups, and parenting classes. Other areas of interest include occupational stress and personal meaning–the focus of Darren's thesis and ongoing work. Recently, he has been having great success working with anxiety and trauma, especially PTSD (Post Traumatic Stress Syndrome). One of the effective techniques he uses is Called "One Eye Integration", which works directly on the brain and quickly helps clear negative thoughts, traumatic memories and overwhelming feelings.
Darren is part owner of and works full time as a counsellor at Lighthouse Therapeutic Services. When Darren is not working, he enjoys Snowboarding, dancing ,camping and playing with his own family, which includes a wife of over 20 years, four children, and two cats.Relationship Workshops
P.S. — His Wife is also a fantastic counsellor who specializes in work with women & families.
Not in the Langley Area?
We offer intensive multi-day marathon counselling or couples workshops in multiple cities across British Columbia and Alberta.
Don't throw in the towel – your relationship is worth fighting for
Even though it is easy to lose hope in finding a way out, there is light at the end of the tunnel. Our job is to help you find it.